Next up, March 18th...Mothers Day! Look at this big bag of pressies for me!
LOOK!! Lots of gifts...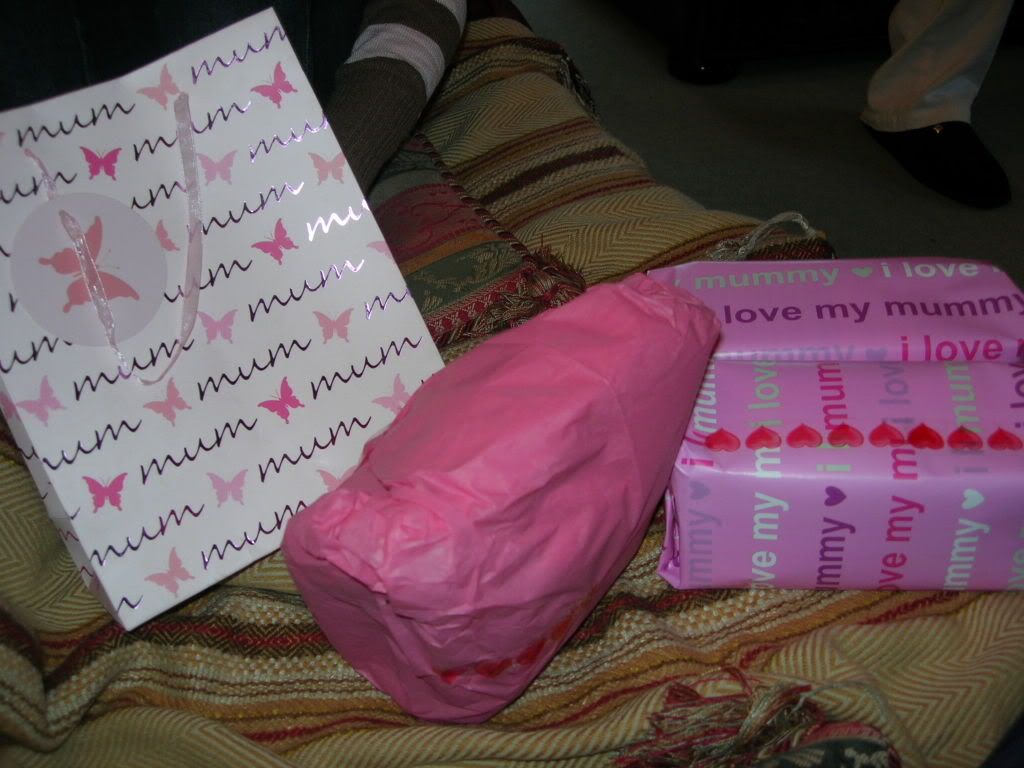 Look at this...MY cup and saucer, isn't it fab. It is illustrated by the same lady who illustrated
Guess How Much I love You
..mine and DD's favourite book.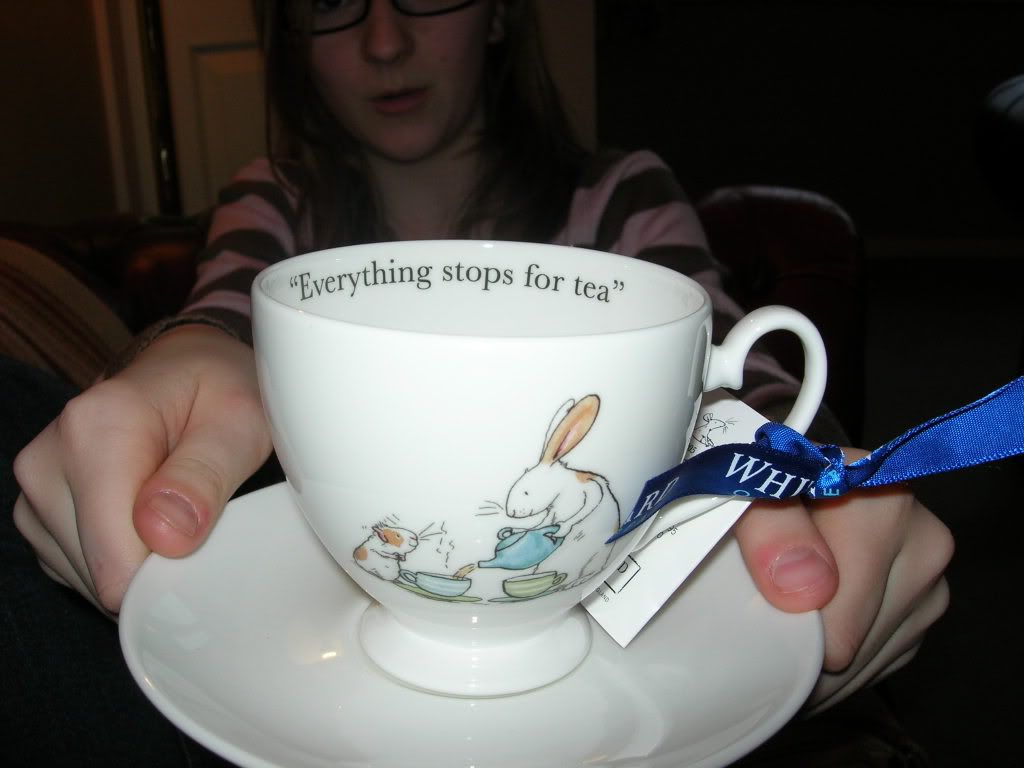 Look at the guinea pig on my saucer
I also had 2 boxes of Marmite Biscuits - yummy! She paid for all of this herself, she has a paper round, and she chose it all herself too. Aren't I lucky?
I was spoilt rotten...we had lunch at Cafe Rouge the day before - which was delicious.
The reason we had Mothers Day lunch on the Saturday was because work had decided that the best day to start our conference and get everyone to travel was that Sunday - I was NOT happy!!!
But thank you DD and DH I did really enjoy my Mothers Day weekend...same time next year?