What a lucky person I am, look at my spoilage!
First up:
I lurve Kitchen Cotton - the camera hasn't done it many favours, it is actually "Seaspray", and looks just as you would imagine it!
Next: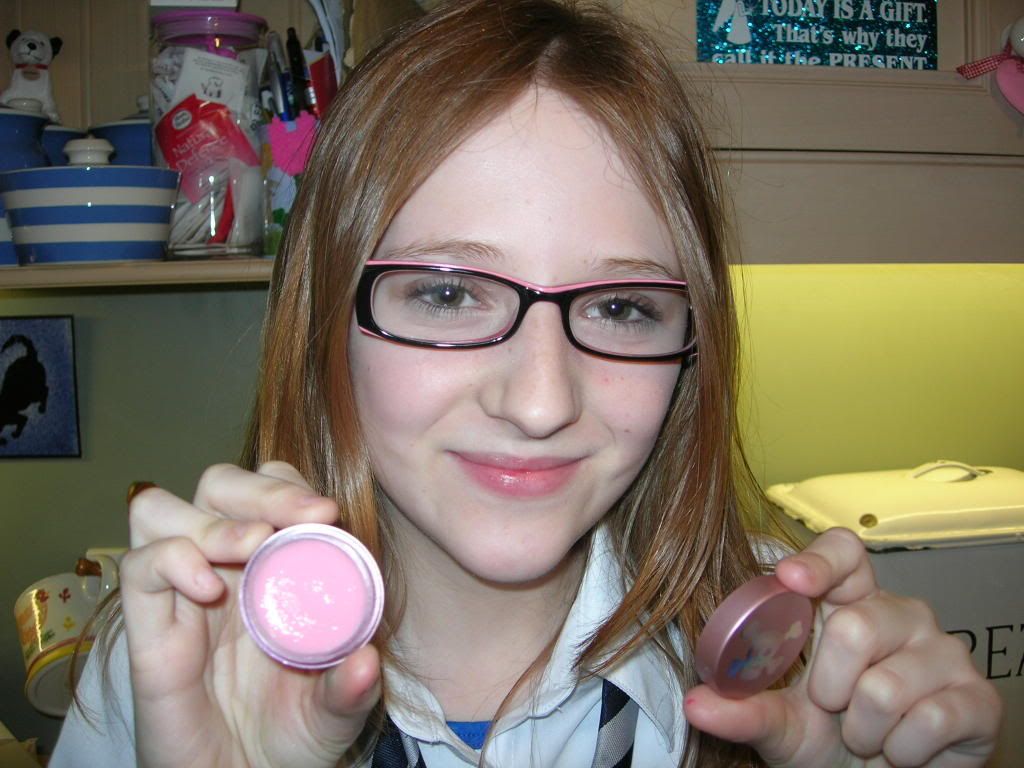 DD and her lipgloss - it was very well received and quickly disappeared into one of a thousand handbags! And yes, she does seem to stand in that spot a lot doesn't she! She posed there for the scones and also for the pancakes - at least this time she hadn't got her pyjamas on ;-)
Next: Cat Shots:
Let me introduce you to Archie -forgive the looks, he is really quite nice! He has just lost his life long friend - Skippy. They were together for 16 years :(
He has settled down well though.
Look what he received in the SP parcel from Chocolate Bear, a catnip mouse. His reaction was startling, he started leaping around like a kitten, and then collapsed in a heap after about a minute. But as you can see from the piccies he is hardly the fittest cat on the planet, but in case you are wondering, he is on a diet hee hee!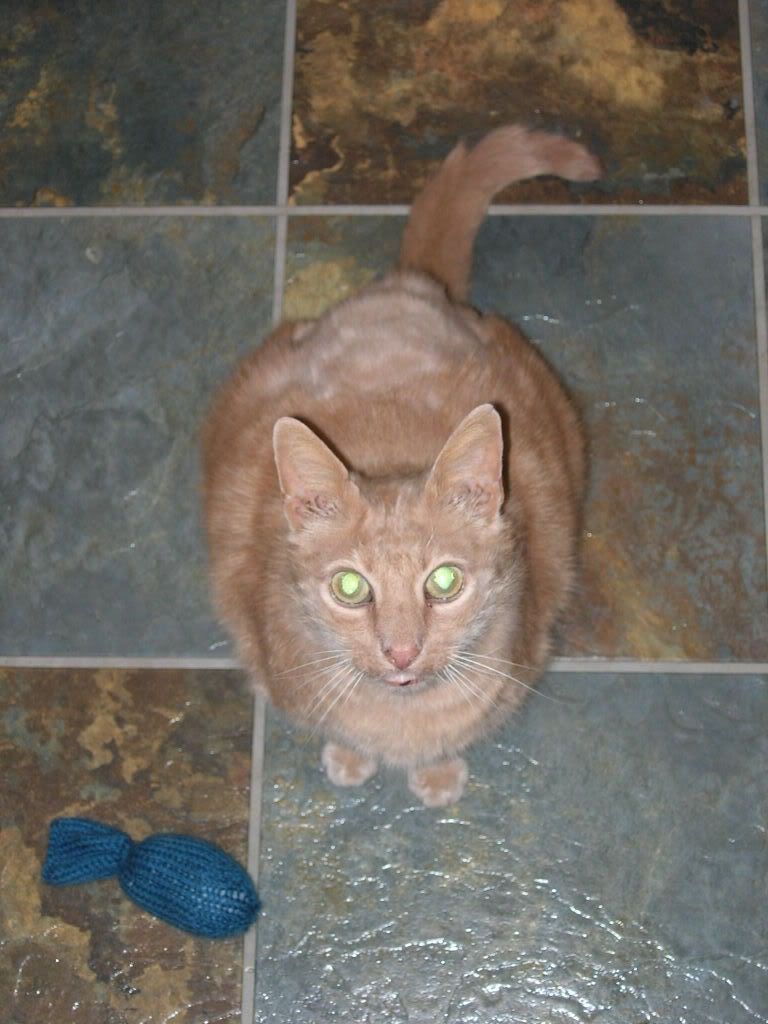 Here he is saying thank you for the pressie!


Then he went to bed!


The chocolates have been eaten, the card is on the mantlepiece and the roses are lined up to finish off a cardigan.
DH and THE BITCH
Have I introduced you to DH? Have I explained that I am a bike widow?
Let me introduce you to THE BITCH! She arrived today, and is already taking over the house. This is bitch No 4! Yes, he has FOUR!!!!!
Can you believe that you pay all that money, then they don't come with pedals - go figure?!?!?!
At least he can't complain about my yarn stash EVER again!