look what arrived from
Knitherapy
- thank you for my RAK, just what I needed when I got home from a very tiring week.
3 balls of Peaches n Creme, to supplement my lust for dish cloth cotton, which as you can see has been knitted up into 1 finished, 1 on the needles for me and DD is giving it a go too. She is keen to learn but is bored stupid by garter scarves, so I figured if she was patient enough to tackle a fan and feather dishcloth, then she should be up for anything...I'll keep you posted on that...hers is the blue on..watch this space, you may one day see a FO (or should that be "an FO")

Also, a fab card, and some Burt's Bees for me (I was a virgin until then) and I lurve it! Some lipgloss for DD which has quickly disappeared into her pit, and has been very quickly assimilated into her vast collection of lipglosses - there is a plan to show you the entire collection soon - again, watch this space......
Some of these little fellas. They are rather yellow, rather flourescent in fact, and stuffed full of sugar. Eat one, light touch paper and retreat...rapidly. I wonder why we don't have these here..can you imagine the school playgrounds running up to Easter hee hee!
And then the piece de resistance....MY KNITTY BADGE!!! I am so pleased/proud of this. Watch out for me at the Woolfest, UKnitties, I will be flashing my badge!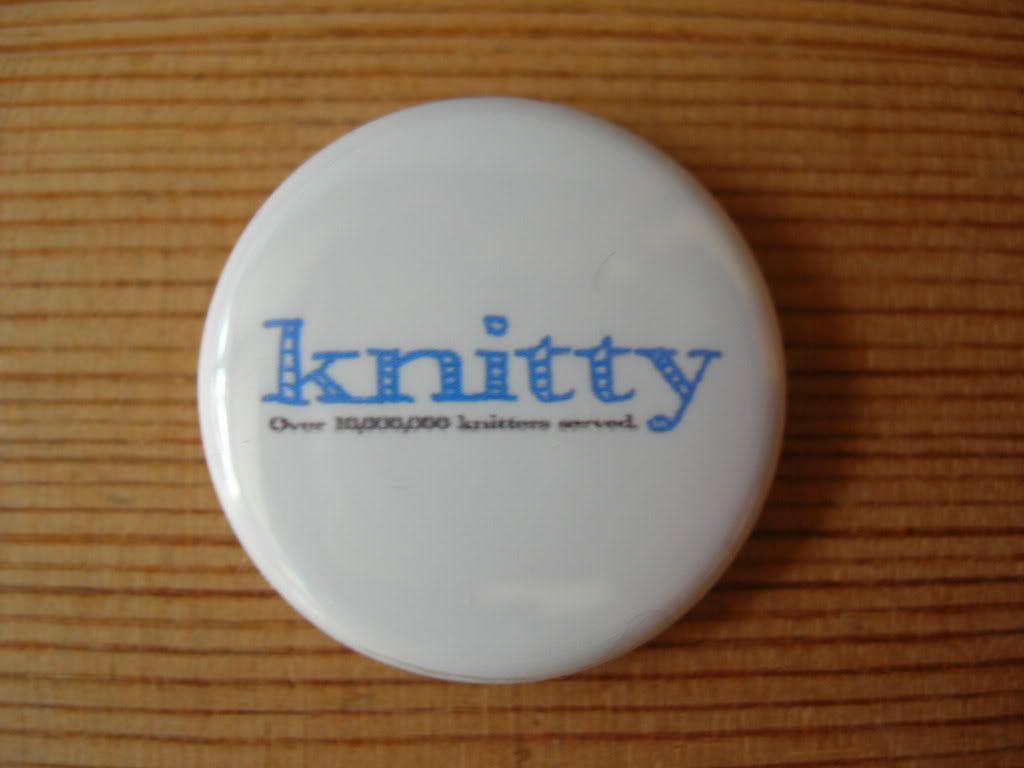 ISN'T IT THE BEST?
I am so lucky...all this stuff from someone I don't really know...doesn't it give you faith that life is good and people are a very nice breed to be a part of. Thank you knitherapy, I am overwhelmed xxx