so we went to see my sister and nephews in Ely...as soon as we got there they had their Easter Choccies, and tucked in straight away....there is only one way to tackle a chocolate bunny - straight in!
Then, it was time for Ollie to open his birthday present. He is 5 on the 15th of April, but we really wanted to see his face when he opened his Turtle Suit. As you can see he was very impressed.........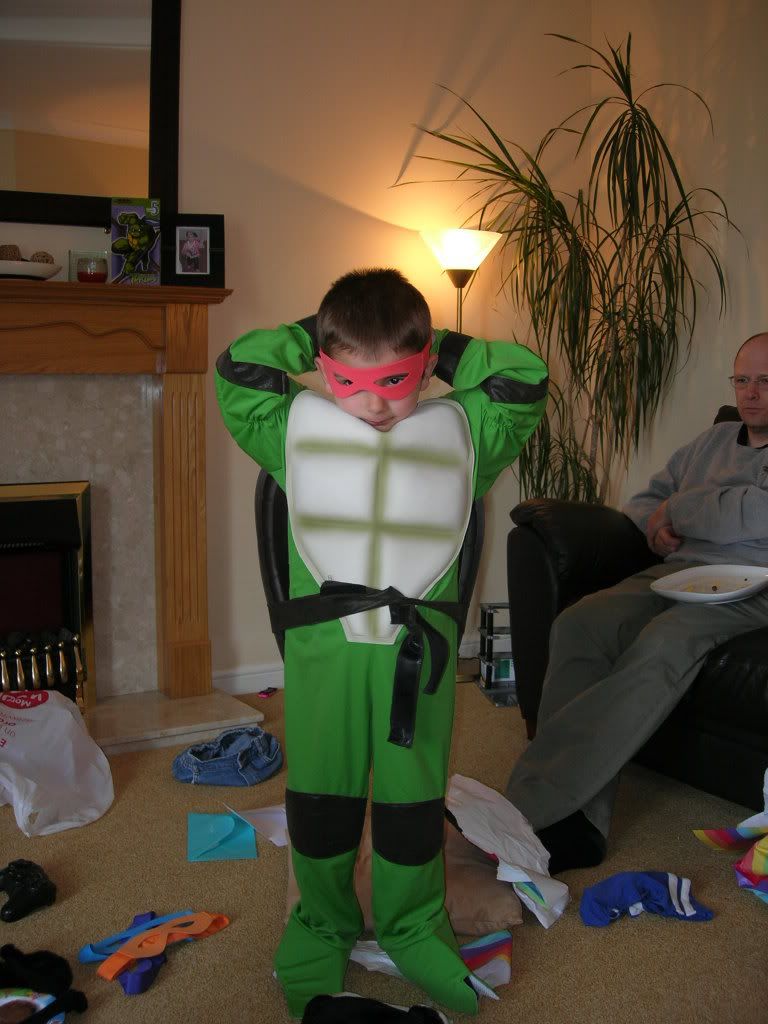 The when the paparazzi arrived Alex wasn't going to be out done so into the dressing up box he went and came back as a policeman. We then had a 10 minute photo session. And don't they love it...I love this photo, just look at their faces
For lunch we went to Soham to a little portuguese cafe and to go to the shop there. Sis and I spent some time living in Portugal, and we really miss a lot of things about the Algarve, but especially the food. So we started in the cafe with Sumol and I had to have a
pastel de nata
before being disappointed that they didn't do lunch. Never mind, off to the shop, where I bought:
Sumol, sardine pate (for DD), tostas, queijo flamengo, queijo fresco (I hadn't had this for sooooo long - god it was good), chocolate mousse and bacaulhao. It was like I had died and gone to heaven...hhhhhmmmmmmmmmmm. Then we went back to the cafe cos we could, and the guys said that they would cook...yay! so we had a bottle of sagres and this: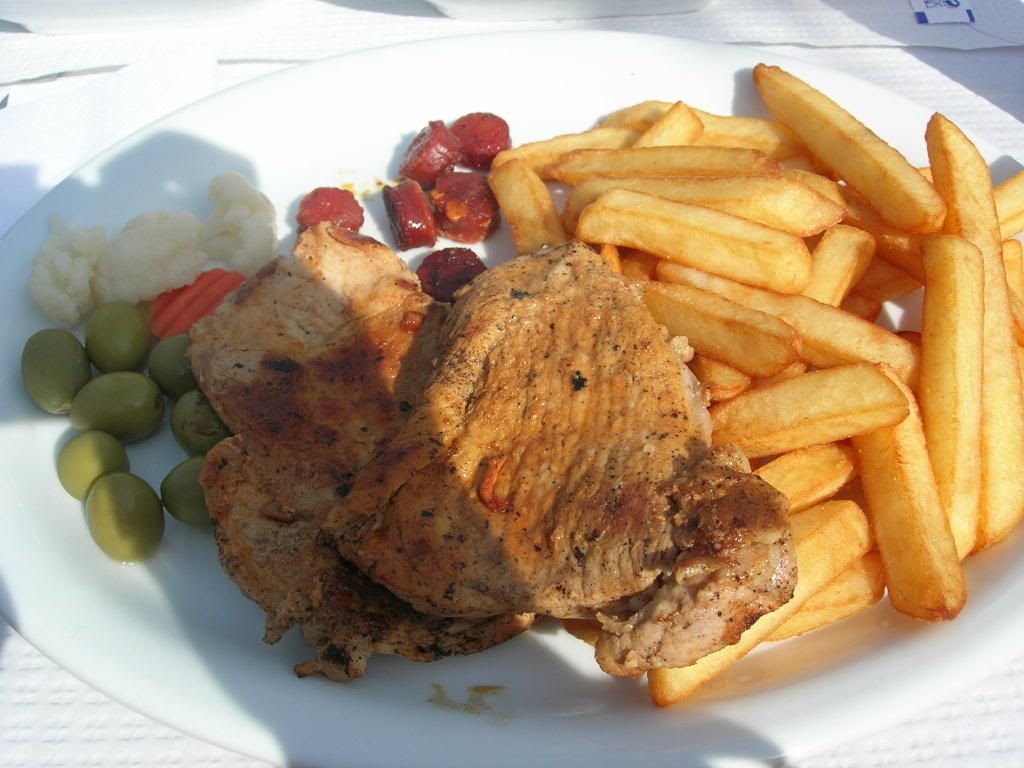 Bifana, chips, and linguica. And we sat in the garden in the sun, it was fantastic...I had only been saying to DH that the wonderful weather reminded me of a Portuguese spring day - the smells, the light, the heat, and there we were eating outside in the sunshine enjoying delicious food. Ollie and Alex enjoyed it too, the man brought out pens so they could write on the table cloths (paper ones), and then Charlotte explained that Portugal is where they are going on holiday, and the boys were very happy.
From there we went to the swings: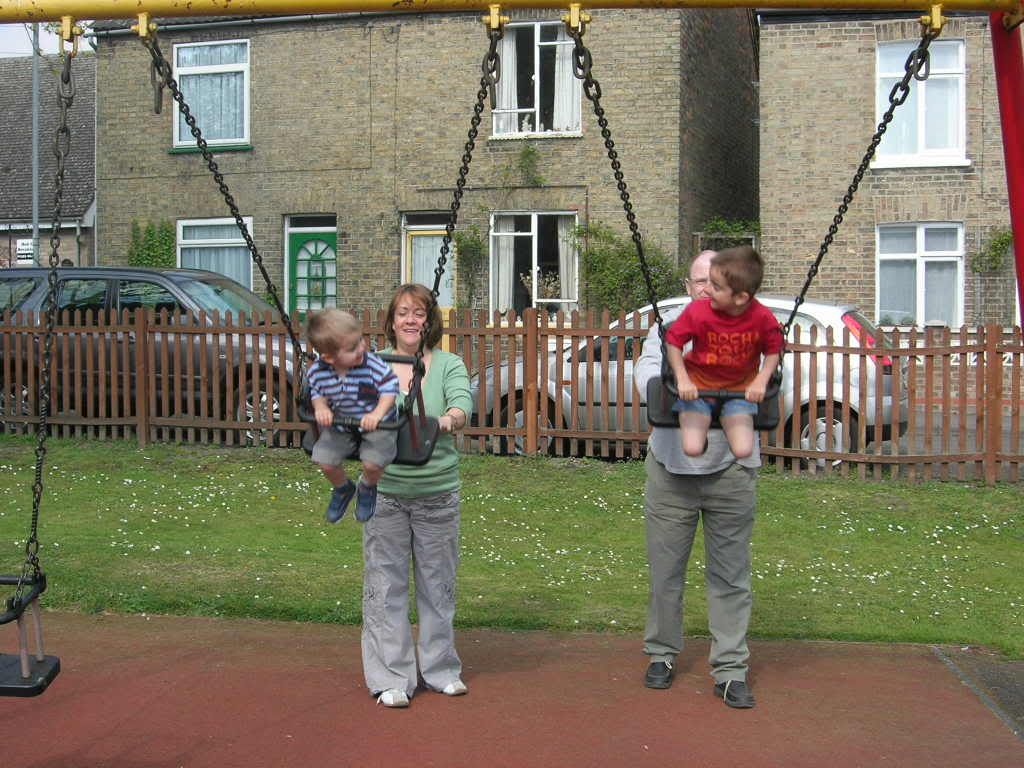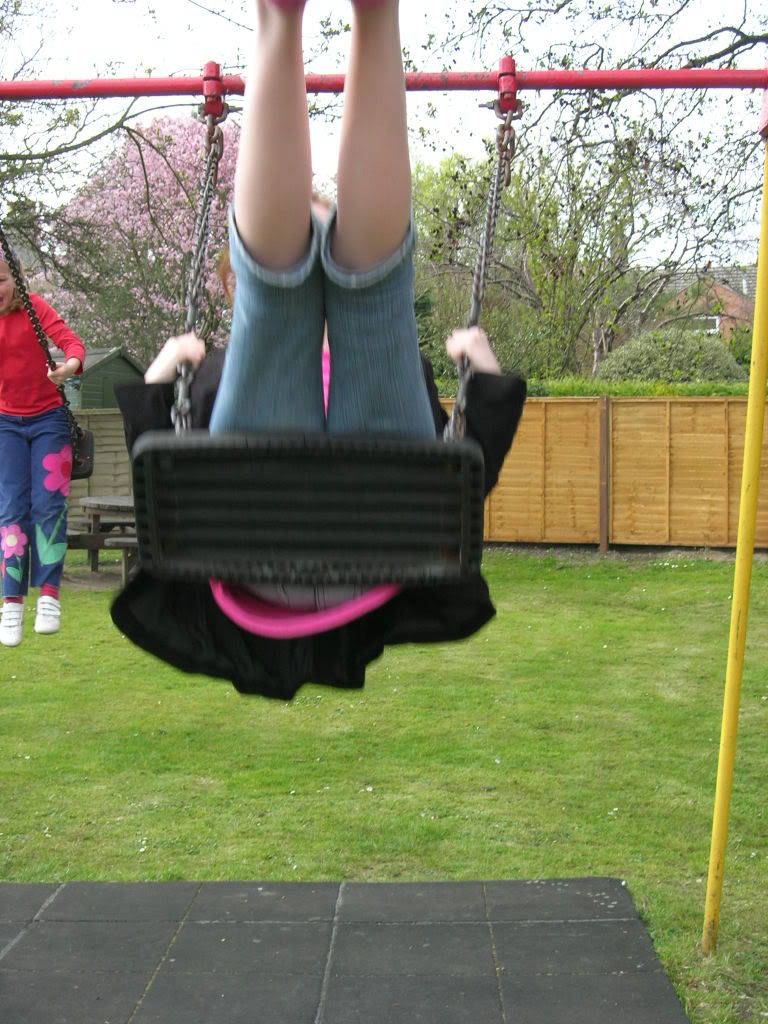 yes, that is DD's bum swinging towards me! After this we went down to the river and had ice creams, before a visit to another park! We had a lovely time, and revelled in the sunshine. The boys are growing up soooo quickly, it was great to see them.
Today we went into town to buy easter eggs for our goddaughter and her sister, and popped into the pub for a quick drink and a sit in the sunshine...oohh and to eat a little chocolate...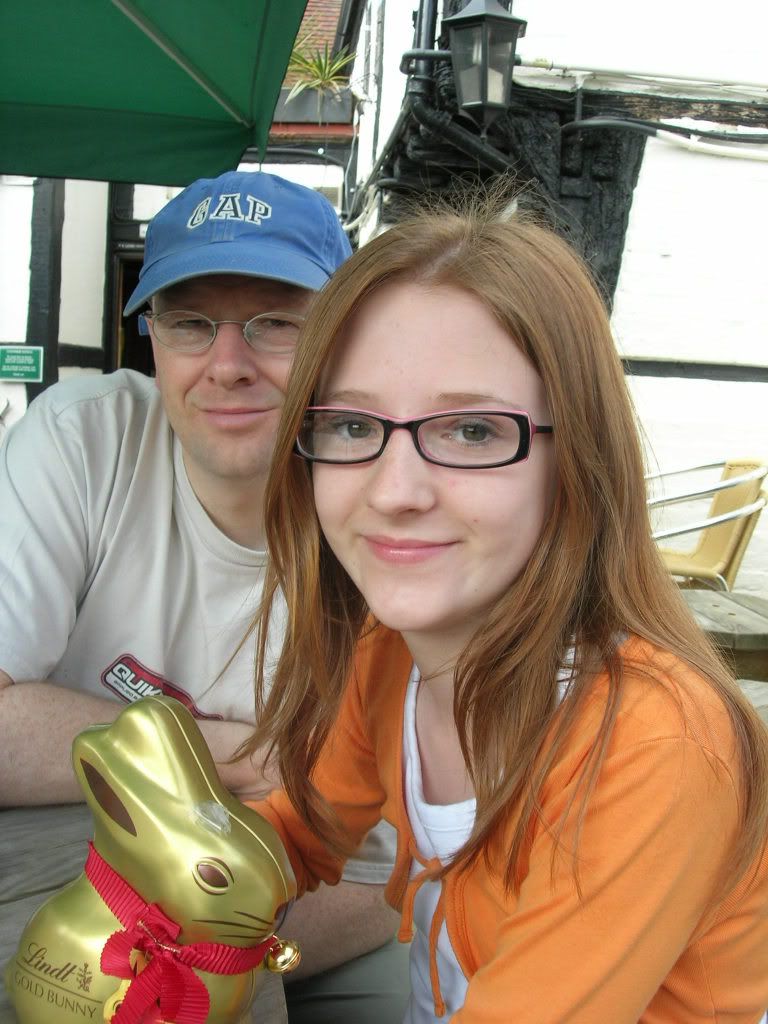 Then we added to the family, DD brought home a hamster...photos tomorrow.
I apologise for the lack of knitting, I can't post what I am currently working on as it is for a regular blog reader mwah hah hah!