hmmmm my very own Lindt Bunny - yummy! It is still intact, how good am I? I think they look too good to eat, though if if you look at
this
, you'll see 2 little people who didn't even give it a second thought.....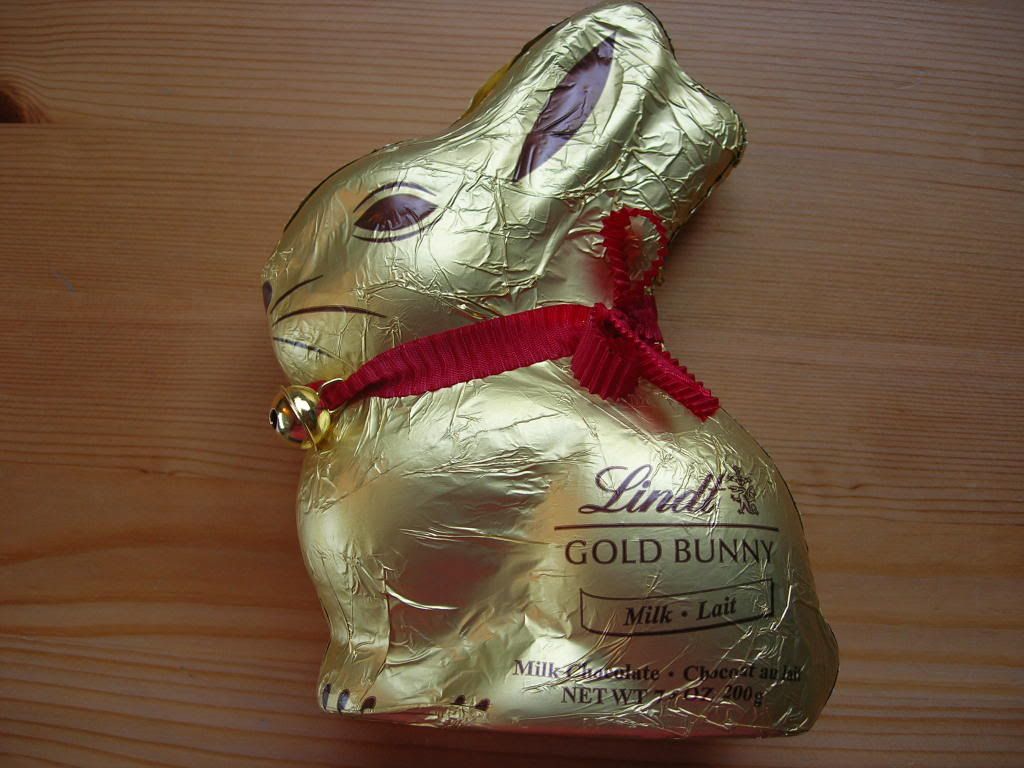 I also got this...2 balls of Sock it to Me in a very nice colour combo. DD has his eye on this, but unless he learns to knit, he can f**k right off! These will be for me! He is already on a promise with
Jaywalkers
, but I daren't touch them at the moment because since I have started them and they are in their current state (UFOs) his
team
have been doing very well...so they will stay as UFOs until the end of the season. Can you see now why they are the colourway they are???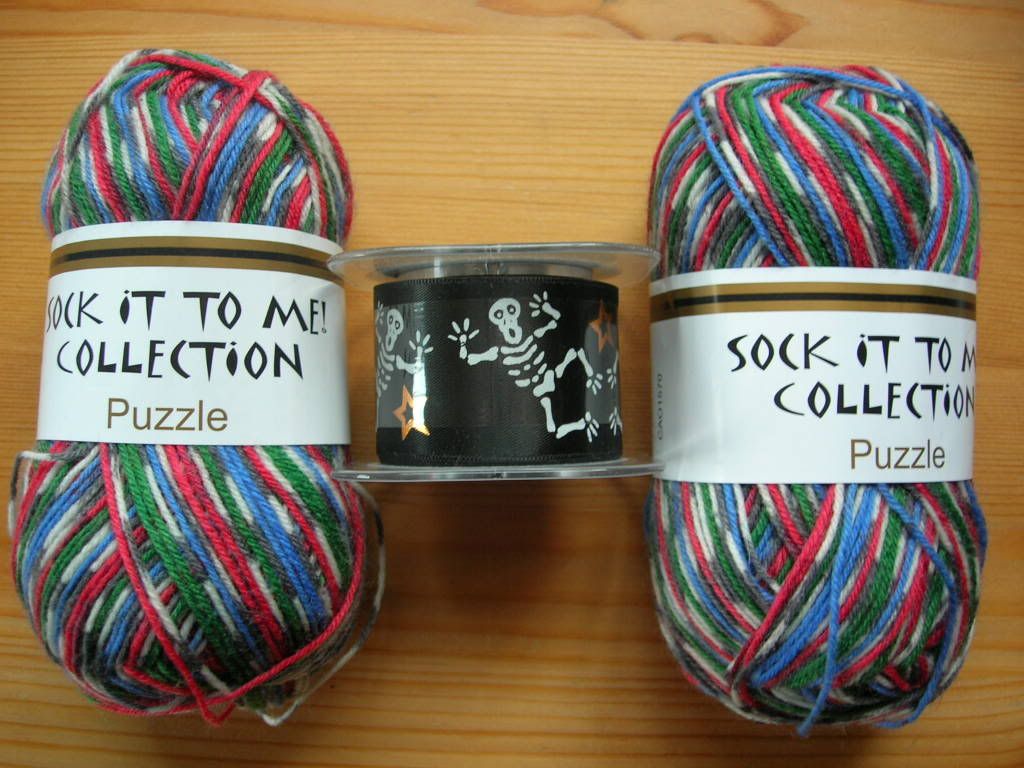 As well as the chocolate bunny, I also got this - Chocolate Bear informs me that there was a very heavy clue in this parcel, but I must be really silly as I haven't yet spotted it. This will be one of those things, that when I find out I will kick myself! I figure it must be the ribbon, but I still can't see it - any help would be very much appreciated! There was also 2 sticks of rock: one rhubarb and custard flavour, and the other was "rock" flavour but was from Perranporth- is that a clue? We were there last holiday - was she really stalking me way back then? No photos of the rock - guess why! DD!
The ribbon will adorning this little guy. One of those "saw him had to have him" purchases from Glastonbury - if you haven't been yet, go. It is a very interesting place to visit!