YAY - We picked DD up from the school at 4.00pm this afternoon. She had spent the last 20 hours travelling back on a bus, and as the kids got off the bus they all looked shattered and very pleased to be home. Within 1/2 an hour of being home she was in the bath complaining that she could feel all of her aches and see of all her bruises - she had been upgraded to the Intermediate Group. Half an hour later she ate, and then half an hour after that I found her asleep in my bed.
Sounds like they had a really good time - she is already talking about putting her name in the hat for next year. They are hoping to organise 2 trips next year, so hopefully she should be lucky enough to go again. We'll start saving now ;-) She bought DH some chocolate, a large packet of toblerone and some Ritter (which has all been eaten), and I got these: a cow bell, to go with the one she bought me last year, and some wooden hearts...it is good to have her home even if she is asleep.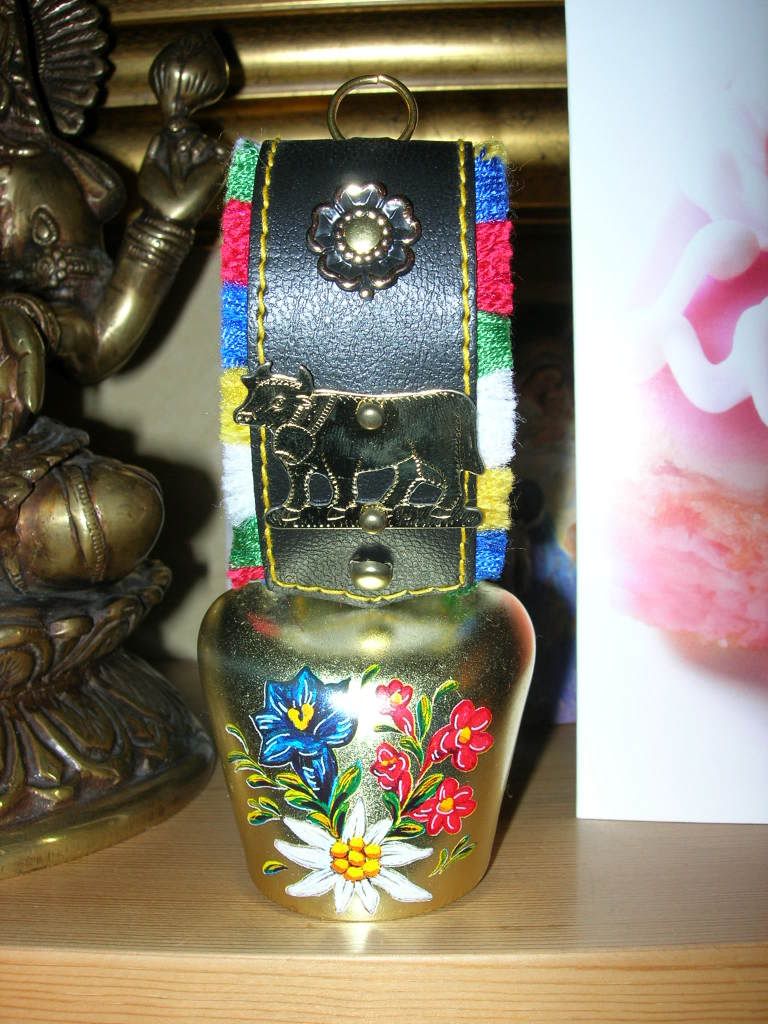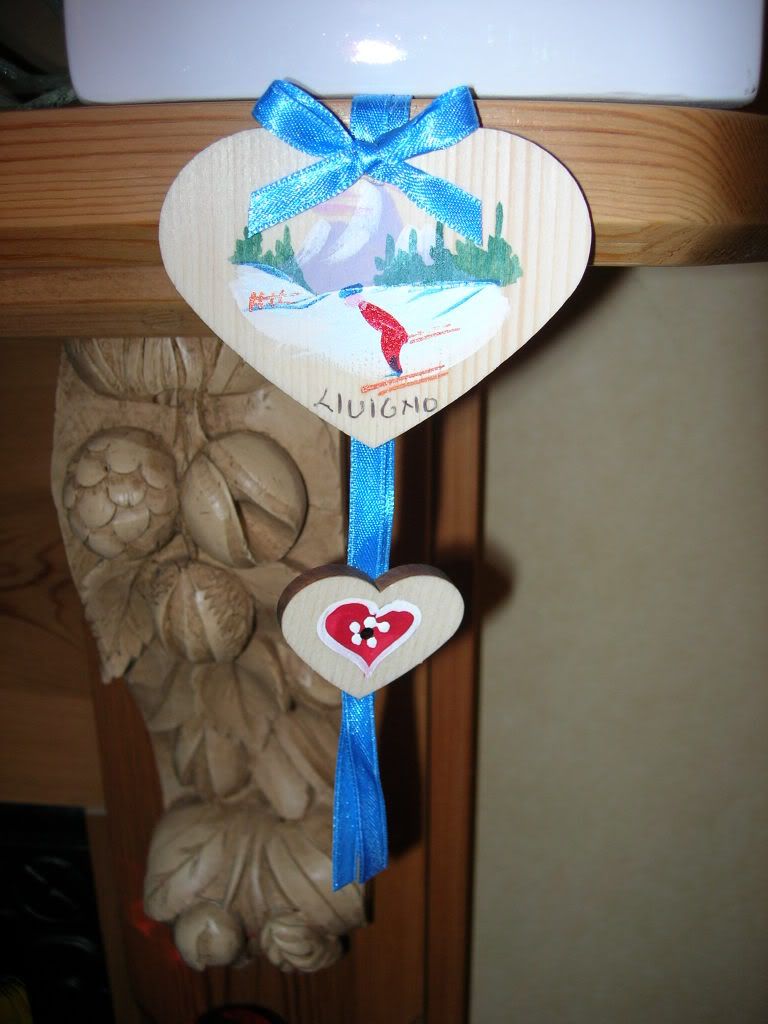 I also have a couple of FOs to show off: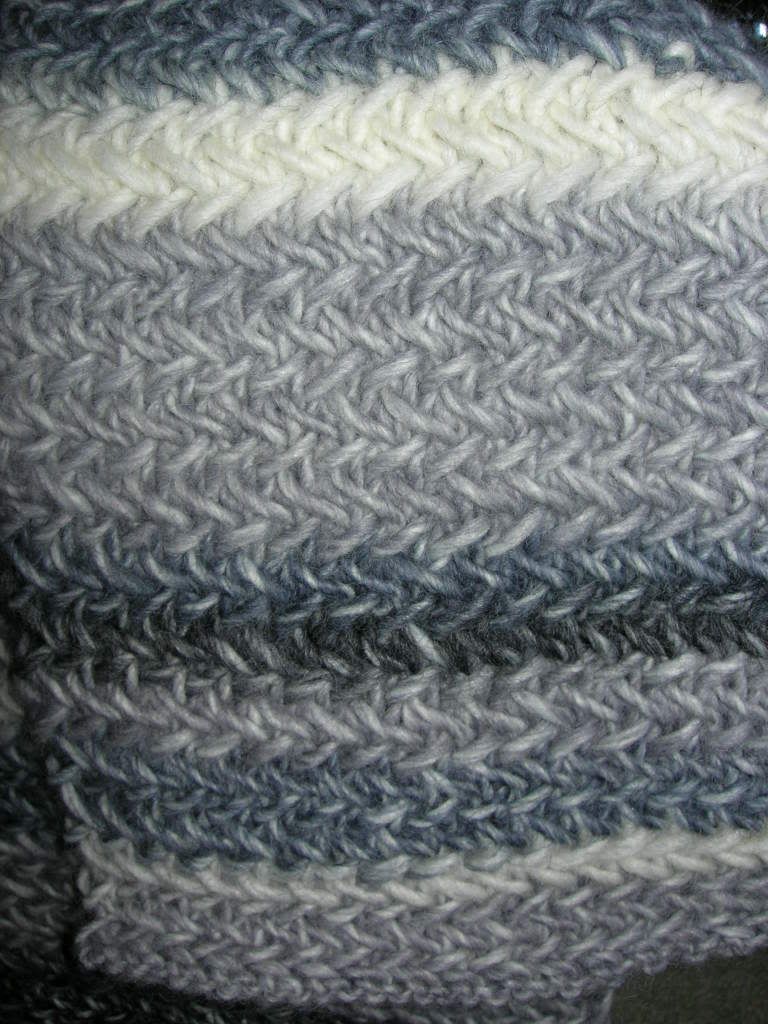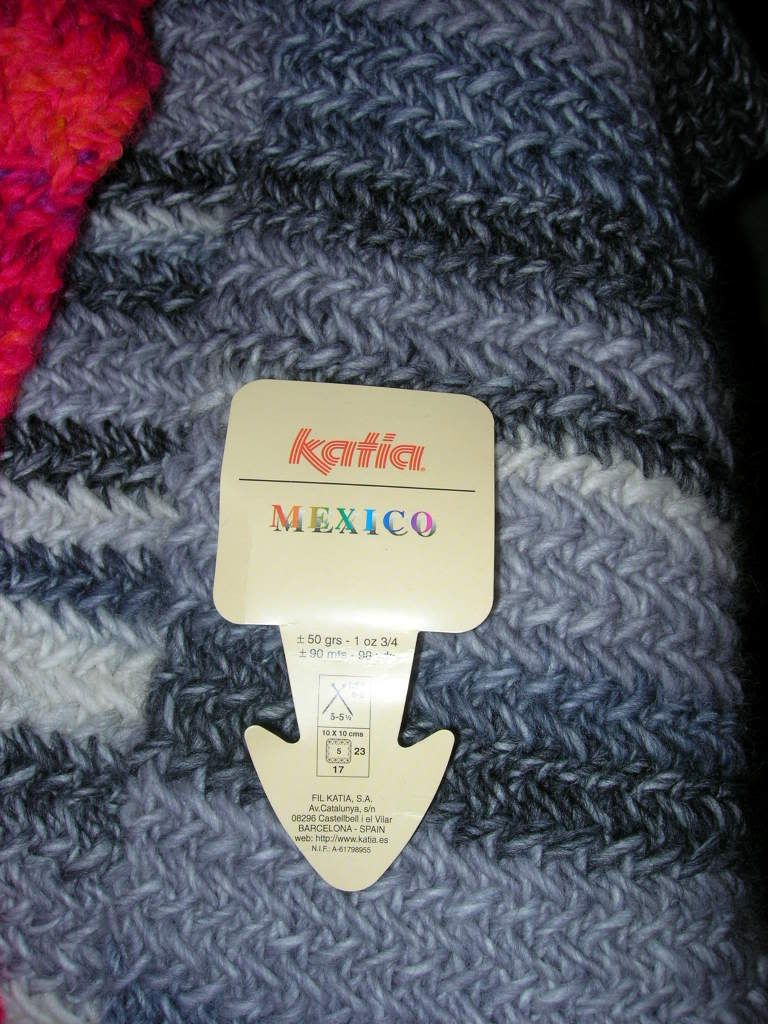 2 Scarves: One for him, one for me.Details:
MY SO CALLED SCARF
from
http://www.sheepinthecity.prettyposies.com/archives/000079.html
with help from
http://serenitygarden.blogspot.com/2006/11/my-so-called-scarfthe-instructions.html
.
Thank you both.HIS
: 38 stitches on 8mm needles, yarn used was Katia Mexico (50g a ball) 50% wool/50%acrylic in greys from
http://www.webofwool.co.uk/
3 balls used
MINE
: 30 stitches on 15mm needles, yarn used was schoeller+stahl Big Ball (200g ball) 100% acrylic in fabulous sunset colours (didn't photograph that well) from
http://www.webofwool.co.uk/
1 ball used
Now to get back to his Jaywalkers