I have a blog!! Never thought I'd have one. I don't even know how to use it, and what to do with it...this is going to mean even more time on the computer.
Hopefully in the future it will contain lots of photos of FOs, but until then, it is just this, and a slight feeling of panic.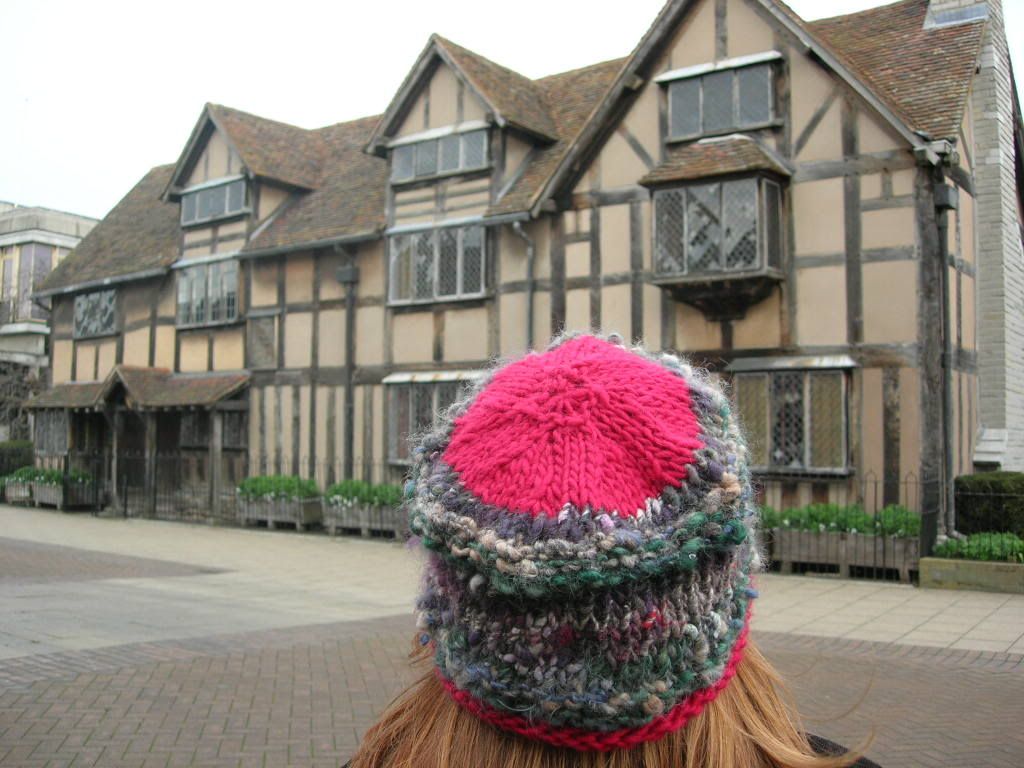 And hopefully I have just added a photo of the hat knitted for me by knitting-cat for the Knitty Octoberfest Swap. Modelled outside Shakespeare's Birthplace by DD.